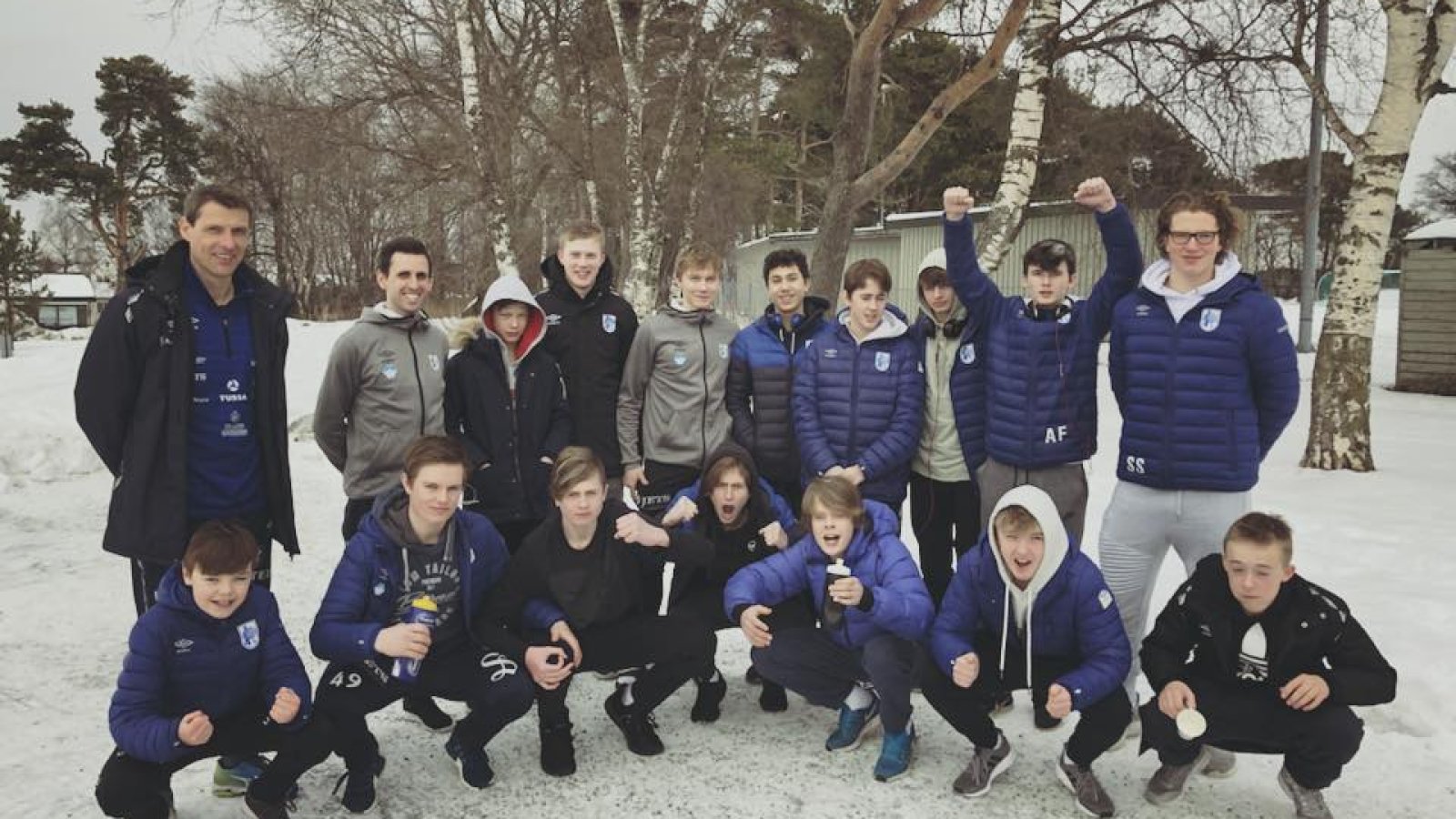 Gode prestasjonar av J16 og G16
To gode prestasjonar i NM av J16 og G16 i helga som var.
J16 reiste i helga til Kristiansund for å spele NM kvalifisering mot Clausenengen FK, men dessverre for Hødd-jentene vart det tap 4-1 og laget er då ute av NM. Men ein god prestasjon av Hødd-jentene, sjølv om det vart tap mot CFK. J16 startar sesongen om litt over ein månads tid når dei spelar første seriekamp borte mot Ørsta måndag 23. april.
Vårt lovande 16-årslag spelte også NM i helga og tok seg vidare til 3.runde laurdag. Laget vann 4-2 borte mot Strindheim. Mest truleg vil det bli heimekamp på Høddvoll i 3.runde og det blir spanande å sjå kva lag som ventar der.
Hødd G16 kan møte RBK, KBK, AaFK, Ranheim eller Byåsen/Charlottenlund i neste runde.
G16 trenar - Tom Malins sa dette etter kampen
- The game against Strindheim was a close game that should have been with a bigger difference. Although we started the stronger team, we went 1-0 down quite early on after we had a few big chances. Although the boys worked hard as usual, we lacked the fluency in attack and at times became disjointed in defence. But Hødd kept battling away to create many big chances in the first half including a disallowed goal following a penalty miss. But the effort paid off with an equaliser and then a goal to put us in the lead seconds before half time.
- The big discussion at half time was our defensive organisation, and how we can keep better compact to prevent further opportunities for Strindheim.
- Although second half still was not at our best, there was improvements. Strindheim were a physically strong and quick team which caused difficulties for us at times. But it was nice to be challenged in such a way and leaves us hopefully with a home draw next round. But that will not be until June so now we have all our focus on our trainings and league season that starts soon.
- We have a very good group of players who work hard every training to improve. They are willing to go outside their comfort zone to learn something new. Last week we focused on defending when outnumbered, and the progress within a week was huge and that shows the concentration of the group that we have. We still have room for improvement, always, and we will take as much as we can from this trip to Trondheim.
- Big thank you to Melinda and Kai who helped organise the logistics behind travelling and overnatting at Lerkendal. Also a thank you to all the supporters who travelled to the match to watch. Your support was very much welcomed!